Grid-tied Solar System for Steel Production Rooftop
System Type

Grid-tied Solar PV Systems

Location

Jubail-Eastern Region Saudi Arabia

Year

2020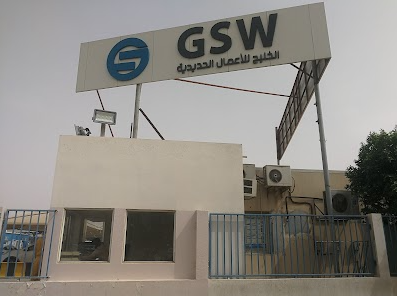 FREE energy and Zamil Operations & Maintenance were commissioned to install a 500 kWp grid-connected roof-mounted photovoltaic system to offset the electricity consumption of Gulf Specialized Works. 
Gulf Specialized Works is a world-class manufacturer founded in 1994 and located in Jubail, KSA. Supplying industry in Saudi Arabia and the region for the last decade, the company is now known as a global supplier. GSW grew to an established manufacturer and business partner for both EPC contractors and end-users alike – successfully delivering projects to virtually every manufacturing segment for the oil and gas industry locally and regionally. 
The system installation, on top of the facility rooftop in Jubail, kicked off in the second half of 2020. The system is expected to be completed and fully commissioned in mid-2021. The project total production is 715,923 kWh/year which covers 10.26% of the facility energy demand. 
The full rooftop was made into use, where it is completely shade-free and allows the full utilization of the sun irradiation with minimal losses having to endure. The project is installed over an area of around 4,320 sqm. 
The PV panels will be utilizing the irradiation from the sunlight to feed the electrical load through the on-grid inverters. The solar system design includes structure optimization, wind load assessment, roof assessment, solar yield simulation and other design parameters that ensure optimal performance of the system. 
FREE energy and Zamil Operations & Maintenance are happy to have been providing their services to Gulf Specialized Works (GSW) and to contribute to reducing the carbon footprint of such a successful and esteemed establishment in the Gulf Region. Given the high electrical loads of the facilities in the industrial sector,
Yearly Production

715,923 kWh/year

Yearly Savings

34,364.24 USD/year

CO2 Saved

11,994 tonnes/year

Status

On going

types

solar,consulting